Yourseedbox.com Review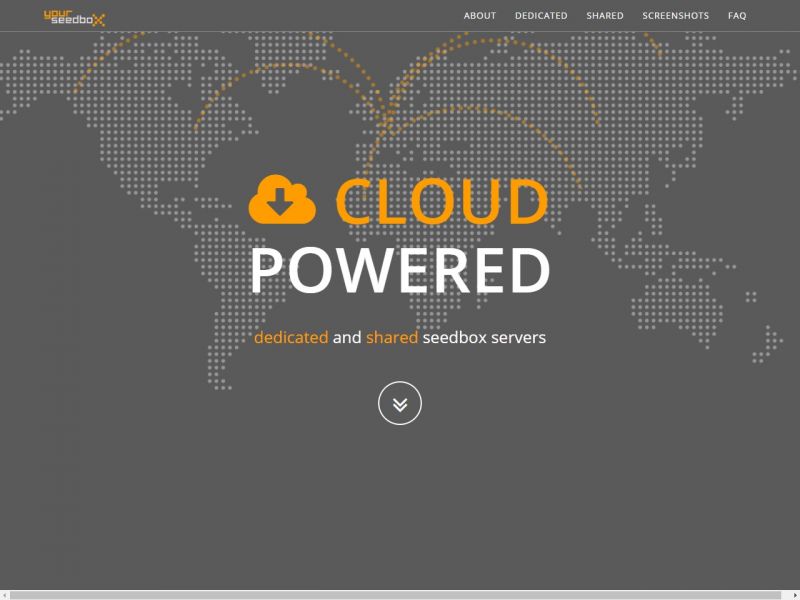 Yourseedbox is a Belgian website that has been around since 2008 and offers cloud torrent services worldwide. It acts mainly as a seedbox, allowing both download and torrent seeding.
All their plans lead to their actual service website fusa.is, where users get access to their control panels.
The domain yourseedbox.com (registered to Mr. Tim Bracquez) works mainly as a landing page for promoting the seedbox offered by Fusa Internet Services (fusa.is), a Belgian company in the IT field.
What does Yourseedbox offer?
The plans are divided into shared and dedicated seedboxes. The first are a cheap alternatives suitable for torrent seeding, according to Yourseedbox, while the second work at full capacity for a higher fee.
Plans are named after the storage capacity they come with, with a prefix indicating the category they fall into. File lifetime is unlimited for any plan, as well as traffic, which is unmetered in both directions.
Purchasing a plan is mandatory as no trials or free tier exist. The shortest period a user can subscribe for is 14 days.
Regardless of the hired plan, a server interface is required to have access to the services. TorrentFlux and TorrentCloud are available for all plans, while QuickBox and custom setups are additionally supported by the dedicated seedboxes.
Storage ranges from 10GB to 2TB, depending on both the plan and the selected interface. Users with dedicated seedboxes are allowed unlimited torrents, but those with shared configurations are restricted to no more than 50.
The minimum network speed promised by the site is 1 GBit. Dedicated and Shared plans alike come with media streaming if combined with the TorrentCloud interface. The former come as well with a dedicated IP.
Pricing
Nothing is free at Yourseedbox, besides 1 month for every year purchased in most plans. Prices start as low as €1 / month and can go up to €57.63 / month with the most expensive and resource-intensive available plan.
Dedicated seedboxes are comparatively more pricey than their shared counterparts, but in turn offer better specifications.
Dedicated accounts cost between €14.79 and €57.63 / month. A brief description of every plan is presented below for reference.
Shared plans vary between €1 and €25.12 / month. The full list of prices and specifications can be found below.
Payments are manually verified and products take a couple of minutes to be delivered. Accepted payment methods include wire transfers, credit card (VISA and MasterCard), Bancontact, Bitcoin, iDeal, Belfius, Western Union and Sofort Banking.
Refunds are not issued under any conditions, they state to believe in their products and hence the best they can offer is switching plans or providing technical support. PayPal was removed as a payment alternative to prevent cashbacks.
To allow users to test the service before purchasing a plan they let customers buy a 14-day subscription at half the monthly price, after which they can cancel it if the experience did not meet their expectations.
None of the listed prices include VAT, and some people on the internet have claimed having been charged it despite their country of origin.
Using the site
Free Trial
There is no free alternative to test the site. The best that Fusa has to offer is a 2-week membership for what it is proportionally worth. Given that the cheaper plans are extremely limited, it could be difficult to actually test the service before deciding whether to purchase a dedicated seedbox or not.
How to download anonymously through Yourseedbox
The first step is buying a subscription or loging in if you already have one. Payments are manually checked and services activated by the Fusa team.
In order to sign up you have to fill a few fields in a form. No information is actually required besides an email address (anything else can be automatically completed by the site).
After creating an account you will receive an email with your credentials to sign in to Fusa's website. An invoice will be generated and you will be prompted to issue a payment.
Once you have been granted access to the resources you just purchased, you only have to select an interface, configure it and get going. There are instructions about using each of them on yourseedbox.com, or you can find tutorials on the net.
How anonymous is Yourseedbox?
Torrent activity happens in complete anonymity through Yourseedbox, you can download or seed files without having any related traffic at home.
Fusa respects your privacy and does not keep any logs or records of your activity. They also agree not to sell or give away your personal information to third parties.
The only relevant flags refer to the site requesting personal identification in order to prove you are not a national of any of the EU countries. You can alternatively opt to be charged the VAT as an European would.
What about the security?
HTTPS is enabled site-wide, while downloads can be carried out through either HTTPS or FTPS (both secure protocols). Users can alternatively ignore the extra security layer provided by SSL and opt for regular HTTP and FTP.
No virus scan is performed on the downloaded files, so keeping his own system clean is responsibility of the user.
The credentials for the Fusa portal are sent as plain text via email, and the automatically assigned password is a simple 6-character long alphanumeric one. Additional security measures are not available, being particularly interesting the total absence of any form of 2-step authentication.
User experience on Yourseedbox
The Yourseedbox.com page by itself is nicely designed and easy to follow, but the fusa.is backend is extremely old-fashioned and at times counter-intuitive. Both sites are fully responsive and portray fast loading.
There are many complains on the Internet about the quality of the service, with the "positive" reviews calling the service a bargain for which you cannot expect too much.
Storage is not exactly cheap and many people have pointed that out. Fusa services are in general questioned about being too expensive and they have simply justified themselves with Belgian stuff being pricey.
The site is trustworthy according to Scam Adviser, which has given it an almost perfect 99% score. No Whois protection service is masking the real identity of the owner or the country where the site is hosted.
Once you have registered a new account you are given some information about getting in touch with the team; before that, no contact details are given anywhere. Yourseedbox promises a fast response time, but some users have complained about their inefficiency to handle support requests.
Pros
Affordable plans.
Anonymous downloads.
Transparent site.
Contras
Expensive in terms of price per GB.
Inconsistent speeds.
No antivirus.
No free plans or trials.
No money back guarantee.
Weak account security policies.
Conclusion
Yourseedbox works just fine for anyone in need of a seedbox service but without enough budget to invest in a premium service. The cheapest plans are very limited, but you will more or less get what you pay for. More expensive plans are not cost-effective and with the no refund policy, are definitively something to stay away of.
Go to yourseedbox.com